Tarot Reading with Darby The Fairy
$

35.00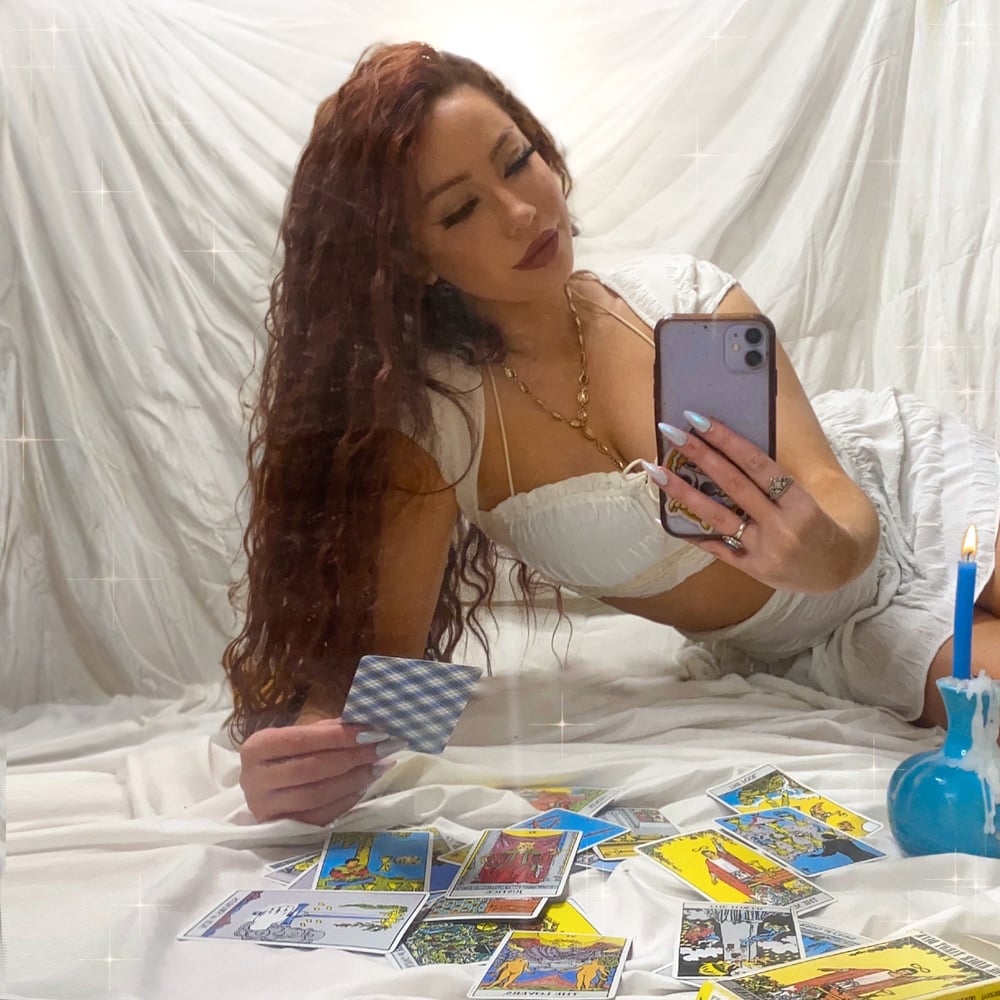 Do you want to understand yourself in a deeper, more meaningful way? Do you need guidance to lead you through a certain predicament? Or do you have a desire to connect with your Spirit Team: your guardian angels, ancestors, lost loved ones, Higher Self, and Universal Source?
Your guardian angels are here, waiting to communicate messages to you through divination. Tarot is a beautiful divination tool for self discovery, insight, spiritual development, and healing.
Darby The Fairy
✧・゚: *✧・゚:*✧・゚: *✧・゚:*
Darby, the creatrix behind Garden Fairy Co., a trained Tarot reader and Intuitive, is now delighted to offer her passion for channeling professionally. Darby is a Seer with an open heart that will be a direct channel through your Spirit Team to deliver you messages that will:
☆ communicate important messages from the Divine that you need to know in order to thrive mentally, physically, and spiritually
☆ identify solutions to problems you are facing
☆ help you gain clarity about your future
☆ improve your sense of self and discover meaning
☆ identify areas that need improvement
☆ pinpoint ways to nurture your relationships
Book your Tarot reading today and you will receive a link for calendar booking. If you would like your reading to focus on anything in particular (i.e. your love life, soul purpose, career, etc.), be sure to put that in the order notes. There's no need to put anything in the order notes if you'd like a general reading.
I recommend the 5 card reading if you want to get into the nitty gritty!
In gratitude,
Darby The Fairy
Share