Spirit of Nature Space and Body Spray
$

40.00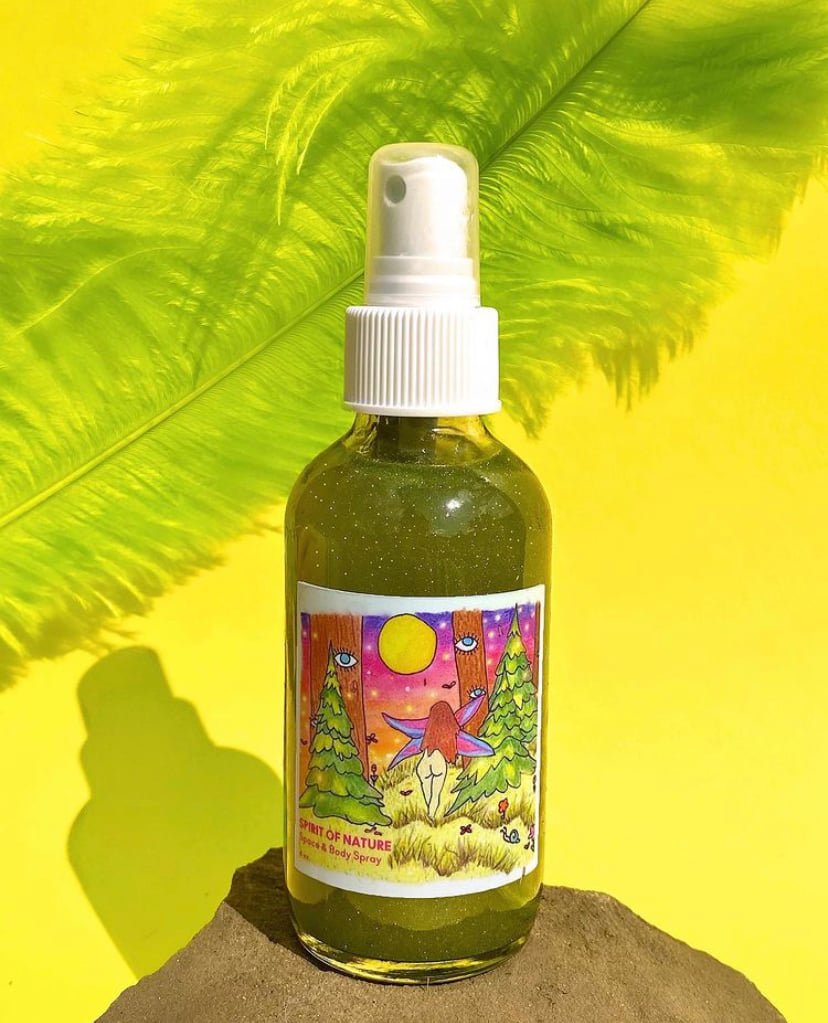 As seen in the Wonder Box II, this space of body spray is specially handmade to transport you into a divine forest of natural transcendence.
It's a proven fact that being in nature for just 30 minutes can have a positive effect on mental health. I know we don't all have access to the wilderness, so I wanted to bring the Spirt of Nature right to your door. Spray in your space and on your body liberally.
Take a few moments to bask in the healing properties of the highest quality juniper berry, cedarwood, frankincense, sandalwood, vanilla, and sweet orange essential oils.
Intentionally made in small batches. Organic formula. Artwork on the bottle by Darby.
Natural Product Warning: Most products that contain essential oils do not include this warning, but the health of your furry friends is very important to us. While essential oils are the most natural way to use fragrance and aromatherapy, many are toxic to animals, especially cats. Please do your own research to decide if this holistic product is right for your home.
Share