Sensual Smoke Blend
$

20.00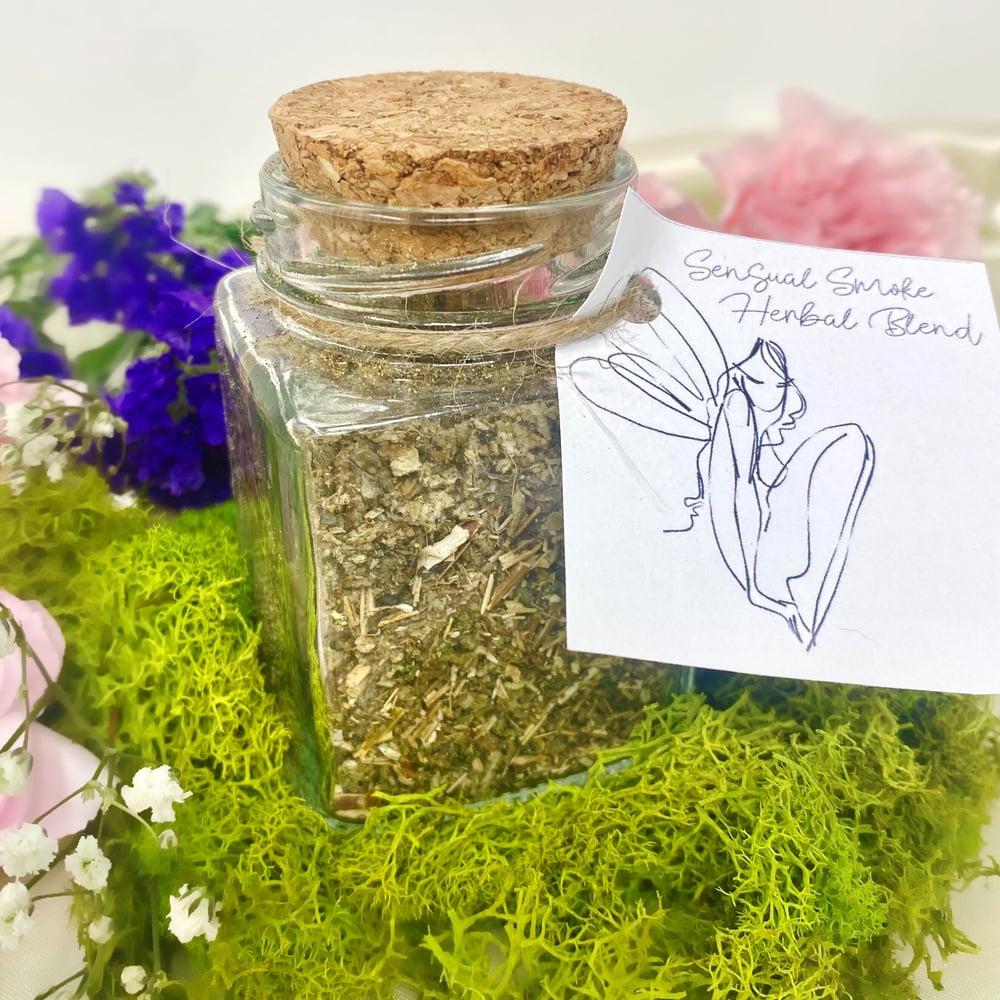 You asked, we answered. Loose leaf Sensual Smoke Blend is here. Smoke it, use it as a loose leaf incense, boil it for tea, or use it as a yoni steam. This blend increases libido, can extend the use of your *other* smokable plants, naturally alleviates aches and pains, and gently relieves anxiety.
Ingredients and benefits:
✶ ROSE PETALS - are an important ingredient in a number of Ayurvedic preparations and adds a wonderful flavor to the pre-roll. In the Tarot the rose is considered a symbol of balance. It expresses promise, new beginnings, and hope.
✶ DAMIANA - anti-anxiety + is an aphrodisiac (meaning it will *put you in the mood!*).
✶ DANDELION - can be used as a pain killer and very mild diuretic (can promote weight loss).
✶ NETTLE - the leaves and stems of nettle have been used historically to treat arthritis and for sore muscles.
✶ MULLEIN - if you're someone that struggles with anxiety or just needs something to gently calm restless feeling at the end of the day, Mullein will be your rescue.
✶ COLTSFOOT - have allergies, a cough/cold, or have a stuffy nose/throat/lungs? Coltsfoot will rescue you, and clear you right up.
✶ LOBELIA - was used by Native Americans to treat body aches, sores, and bee stings.
*Non-tobacco, additive and THC free
*USDA Certified Organic herbs
*Reusable bottle.
*3.4 oz
You must be 18 years or older to purchase this product. This product hasn't been evaluated by the FDA. It is not intended to diagnose, cure or prevent any disease. Consult your doctor before use or if you are on any medications, such as heart medications or diuretics. Do not use if you are pregnant or nursing. Smoking anything may be hazardous to your health. Empower yourself by doing your own research to decide if this product is for you.
Share