Inner Peace Pre-Rolls | For Anxiety Support ☯
$

18.00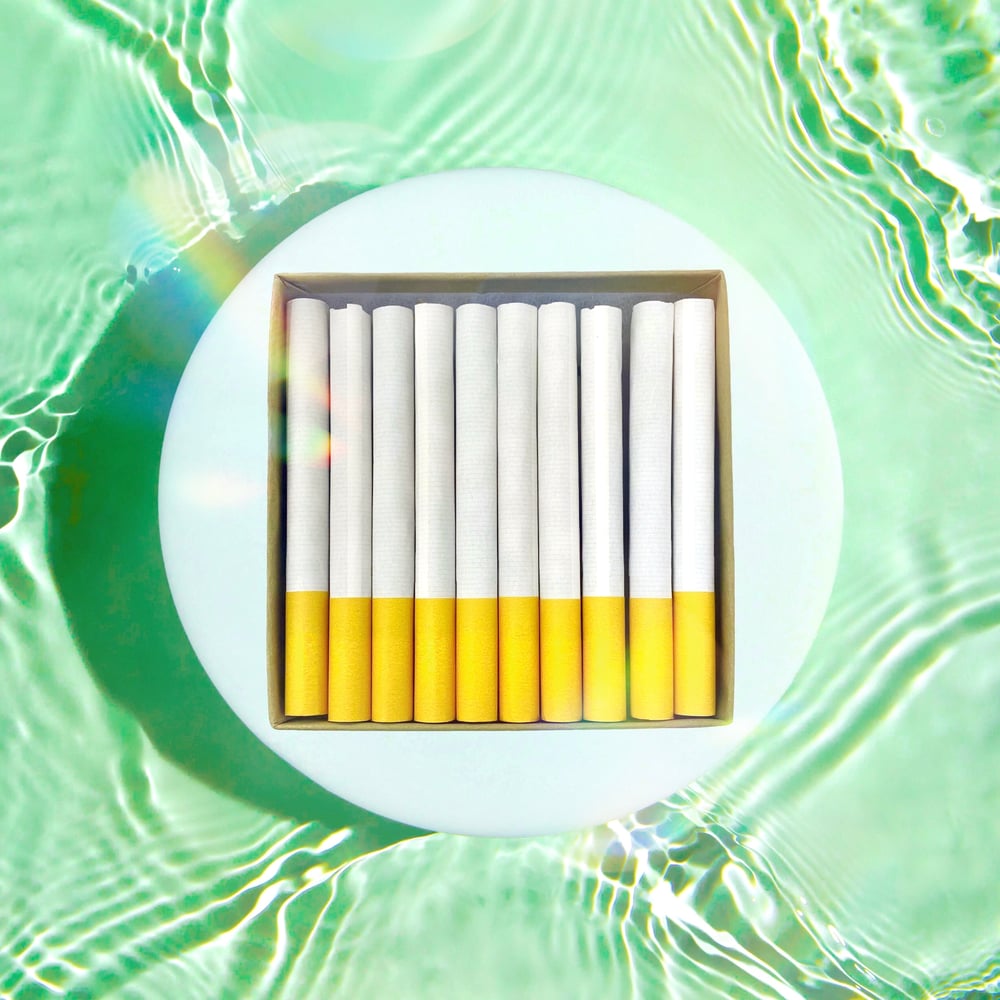 𝗙𝗟𝗔𝗩𝗢𝗥: 𝗟𝗘𝗠𝗢𝗡 𝗟𝗔𝗩𝗘𝗡𝗗𝗘𝗥 | 100% ORGANIC HERBS| ANXIETY RELIEF FOR THE OVERACTIVE MIND | SELF-LOVE | NURTURING + UNDERSTANDING | GROUNDING
Our strongest anxiety relief blend to date. This blend is the reason why we do what we do. Herbal plant spirits can be powerful anxiety remedies, and our mission is to make them easily accessible to you. Tried and true.
As always, Garden Fairy Co. herbal pre-rolls are non-tobacco, additive free, and are made of completely natural and organic herbs.
Ingredients and benefits
✶ Marshmallow Leaf - contains ephedrine, a natural "pick-me-up" + reduces stress
✶ Mullein - anxiety relief + encourages expectoration (respiratory system) + soothes throat
✶ California Poppy - soothes minor aches and pains + can be used to treat insomnia + anti-inflammatory
✶ Skullcap - anxiety relief by binding to GABA receptor + uplifts mood + does not produce negative side effects on energy or cognition
✶ Motherwort - calms the overactive mind + opens heart space
✶ Passionflower - relief of anxiety and restlessness + improves sleep quality
✶ Lemon Balm - relieves headaches + delightful flavor
✶ Lavender - adds a floral, sweet flavor + sleep inducing
Disclaimer
You must be 18 years or older to purchase this product. By purchasing this product you submit that you are over the age of 18. This product is made with potent herbal ingredients and may potentiate pharmaceutical MAO-inhibitors. Do not operate a vehicle or heavy machinery after use of this product. This product hasn't been evaluated by the FDA. It is not intended to diagnose, cure or prevent any disease. Consult your doctor before use or if you are on any medications, such as heart medications or diuretics. Do not use if you are pregnant or nursing. Smoking anything may be hazardous to your health. Do your own research to decide if this product is for you. Garden Fairy Co. is not responsible after proof of shipment. This variety of Garden Fairy Co. herbal pre-rolls is flavor enhanced using all natural flavors within filters.
Share