Maiden Mother Gazing Ball
$

78.00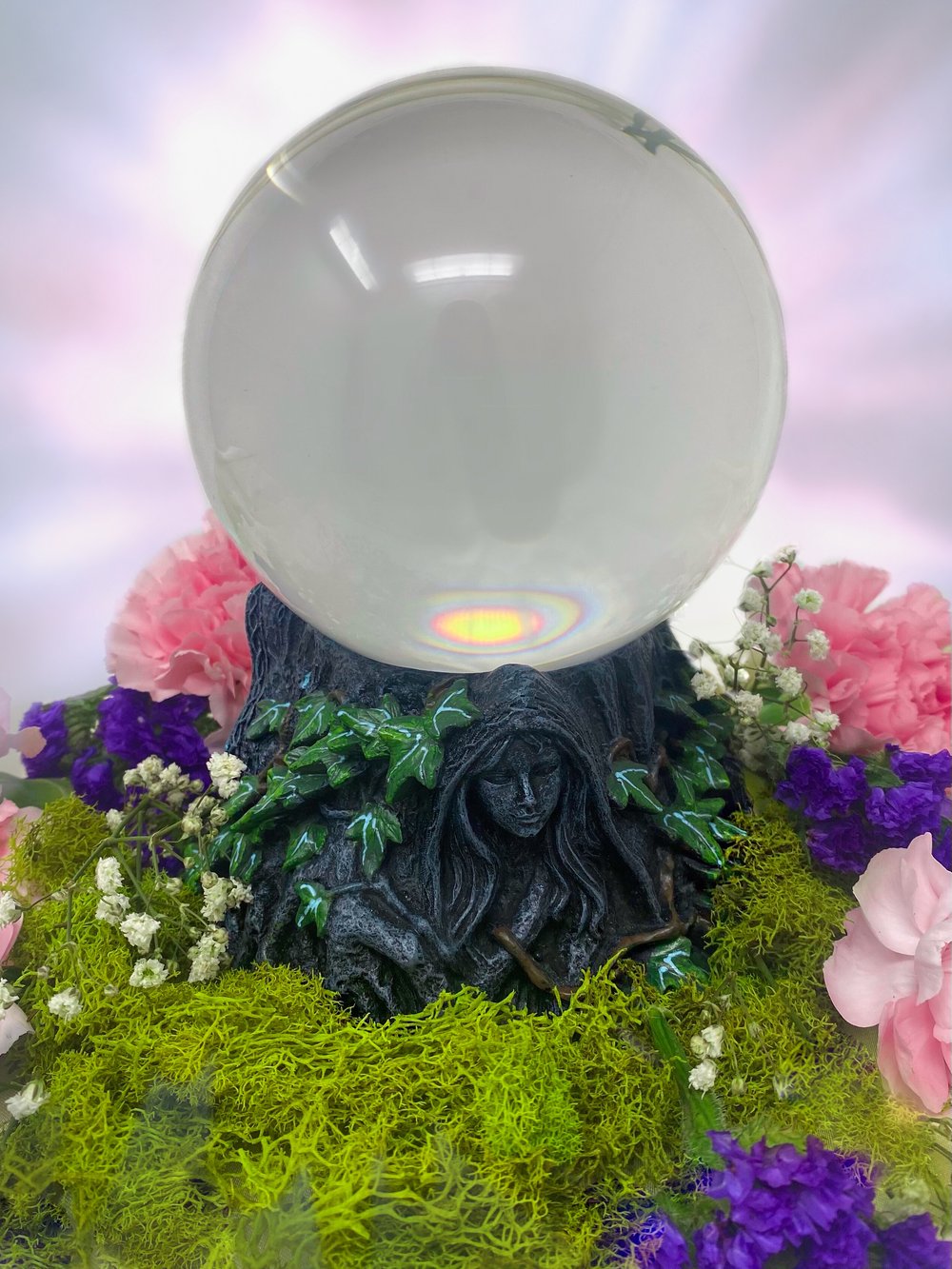 THE MOST MAGICKAL PIECE FOR YOUR ALTAR OR SACRED SPACE. ONLY ONE AVAILABLE.
* 100mm gazing ball, with a detailed solid base resin bottom
* Intricate detail embodying the maiden, Mother, and Crone entwined within a tree like base wrapped within an ivy vine.
* Dims: 4 7/8" x 4 7/8" x 9", cold cast resin.
* Made with 10% quartz crystal
HOW TO:
Place the crystal ball on a stand in front of you.
Sit down and relax.
Lay your hands gently on the ball for 2 minutes to infuse it with your energy.
Reflect on the purpose of this scrying session: visualize your question or say it out loud.
Take your hands off the crystal.
Look deeply into the crystal. Allow your eyes to relax and become unfocused.
When you see smoke forming in the crystal, allow it to occupy the whole ball till you see an image forming.
If you're new to crystal ball gazing, the images might not make sense to you at first because your mind is still not able to grasp what the images mean, you may not see images at all, or it may not even be related to what you want. But the more you work with a crystal ball, the better you will get at it.
Share