Last Prisoner Project Donation
$

1.00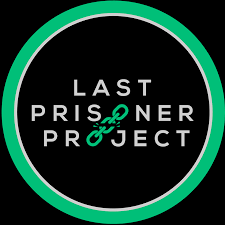 Approximately 40,000 prisoners are currently serving time in the US prison system for cannabis related crimes. IT'S TIME TO DECRIMINALIZE!
Garden Fairy Co. is excited to announce that we will be collecting a monthly donation for Last Prisoner Project. When you add this listing to your cart we will send the full amount of your donation (minus PayPal fees) directly to Last Prisoner Project at the end of the month.
Last Prisoner Project works to redress the harms of cannabis criminalization through legal intervention, education, and criminal justice reform advocacy. Their team is comprised of cannabis industry leaders, criminal and social justice advocates, policy and education experts, and leaders in social justice and drug policy reform are committed to freeing every last prisoner of the unjust war on drugs. LPP was founded out of the belief that if anyone is able to profit and build wealth in the legal cannabis industry, those individuals must also work to release and rebuild the lives of those who have suffered from cannabis criminalization.
Learn more about their mission here: https://www.lastprisonerproject.org/mission-and-vision
Donate to LPP directly here: https://give.lastprisonerproject.org/give/287161/#!/donation/checkout
Follow them on instagram here: https://www.instagram.com/lastprisonerproject/?hl=en
Share