Kava Kava Extract
$

20.00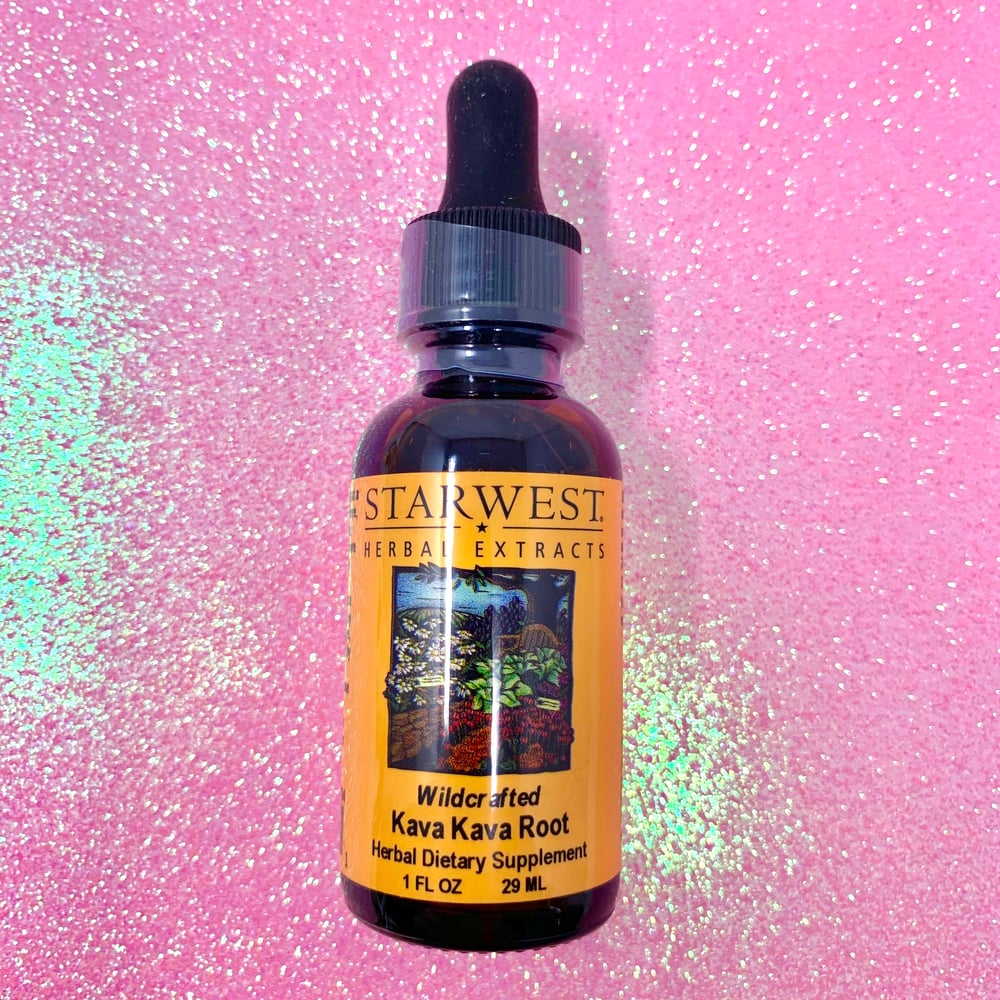 Okay, Kava Kava is no joke. If you are interested in the purchasing this listing please read the full description to decide if this herbal remedy is right for you.
Kava Kava is used for potent results. For centuries it has been used to treat:
✨Anxiety
✨Stress
✨Insomnia
✨Premenstrual Syndrome (PMS)
Many use Kava Kave for:
✨An alternative to alcohol for social relaxation
✨A way to alleviate stress and keep calm
✨A means of taking normal everyday anxieties, worries and fears down a notch
✨A way to lift their mood and increase sociability
✨A natural sleep aid or to help with occasional sleeplessness
✨A way to combat menopausal or PMS symptoms
The use of this plant can illicit feelings of deep relaxation and mild euphoria. You can expect no hangovers, and it's been proven to be non-addictive.
I have decided to offer Kava Kava at Garden Fairy Co. because I want to offer you natural relief that has less side effects than pharmaceuticals. I encourage you take your health into your own hands and become informed, for the Earth has so much to offer us.
Plants are powerful. Kava Kava therapy is not without risk. There are potential side effects that include but are not limited to headaches, dizziness, fatigue, and diarrhea. Kava Kava poses an "acceptably low level of health risk" according to the World Health Organization (WHO) but it's important to know exactly what you are putting in your body. When taken in high doses over time, the use of Kava Kava can result in liver damage, similar to alcohol. It's important to learn about both the benefits and risks as well as do your own research to find out if any holistic remedy is right for you. It is not recommended for people with bipolar disorder or schizophrenia, or Parkinson's disease. Learn about the potential drug interactions and consult your doctor if you are on any medications. This is not a cure for any disease or medical condition.
Ingredients: Wildcrafted Kava Kava Root (Piper methysticum), water & organic alcohol.
Extract Ratio: 1:1 herb strength - 8 lbs of dried herb used to make 1 gal of extract w/ 30% alcohol.
Warning: CAUTION: US FDA advises that a potential risk of rare, but severe, liver injury may be associated with Kava. Consult a health care practitioner before use, and if taking any medications. Discontinue use if any adverse reactions occur. Not for use by persons under 18 years of age, with alcoholic beverages, or by pregnant or breastfeeding women. Excessive use, or use with products that cause drowsiness, may impair your ability to operate a vehicle or dangerous equipment. Keep out of reach of children.
Directions: Add 10 to 20 drops (approx. 1/16 tsp) to water or juice several times each day, as needed.
Packaging: To preserve and maintain their beneficial properties for years, our Herbal Extracts are packaged in light resistant, dark glass amber bottles. The 1 oz sizes come with a traditional style glass dropper and a tamper-evident lid. (Dropper bulb is made with natural rubber.) The 4 oz sizes come with a pressure sealed lid and taper seal poly liner. These elegant bottles are the perfect way to protect light-sensitive liquids because the dark amber glass helps prevent light degradation.
Storage: When properly stored in our amber bottles in a cool dark place, avoiding heat, sunlight, and exposure to air, our liquid herbal extracts will last a minimum of 5 years.
USA only.
Share