Intro to Veganism VOLUME II
$

5.00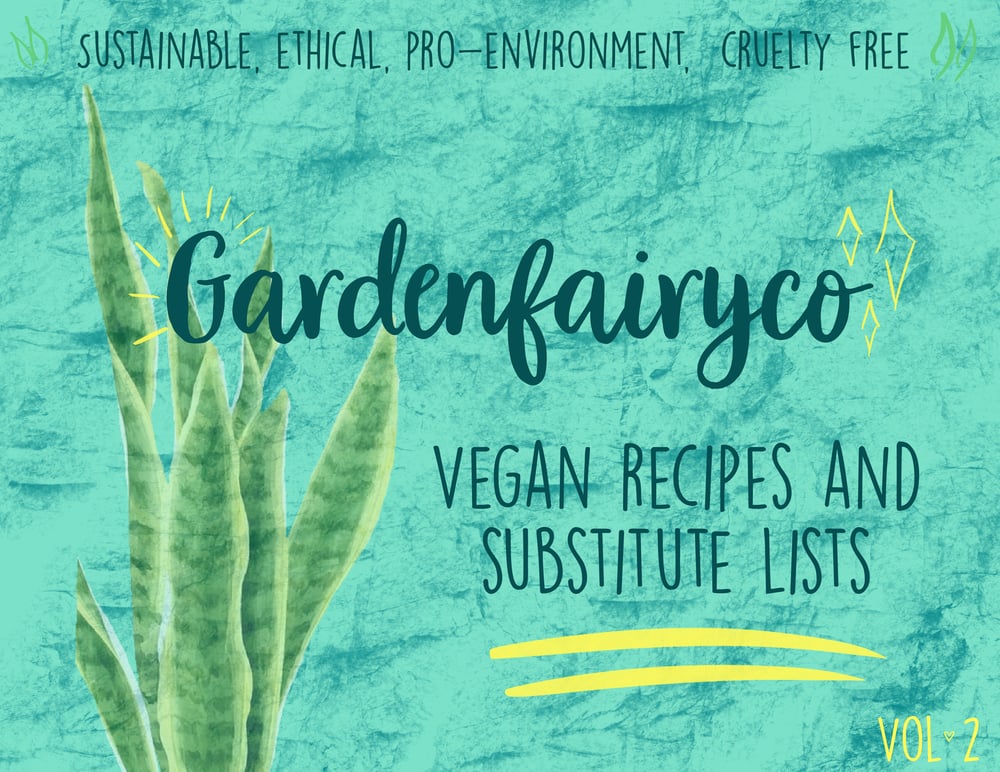 BACK AT IT AGAIN WITH VOLUME II!
Are you curious about going vegan? Do you partake in "Meatless Mondays?" Have you been vegan for five years?
Every vegan needs a lil inspiration every now and then, let us be that for you! Check it out: Garden Fairy Co.'s Vegan Recipes Volume II. 9 pages of vegan goodness that's cheap, reliable, and T-A-S-T-Y!
Learn how to make
*Delish stuffed peppers
*Easy vegetable curry with naan
*The best orzo pasta salad you'll ever have
*And more!
PLUS volume II has a twist: we've included comprehensive cheat sheets of the best vegan meat and dairy substitutes out there. We tried them all and ranked them accordingly so you don't have to. Wow!
Purchase this listing and we will email you high quality artistic renditions by one of our Garden Fairies, Alexa Prescott. The images are yours to keep 4eva! Print them out and tape them to your fridge or staple them together as gifts for your friends.
When you make an effort to eat plant-based, you are
PRO-HEALTH | PRO-ANIMALS | PRO-ENVIRONMENT | PRO-JUSTICE
If you make one of our recipes, tag us on Instagram to be featured on our story and Intro to Veganism highlight!
* Email will be sent within 24 hours of purchase
* Scroll down to see a sample recipe from the cookbook
* Want to purchase Volume I AND Volume II? Click the drop-down menu for a bundle deal
Share