Matte Black Herbal Pre-Rolls | Dream Blend
$

17.00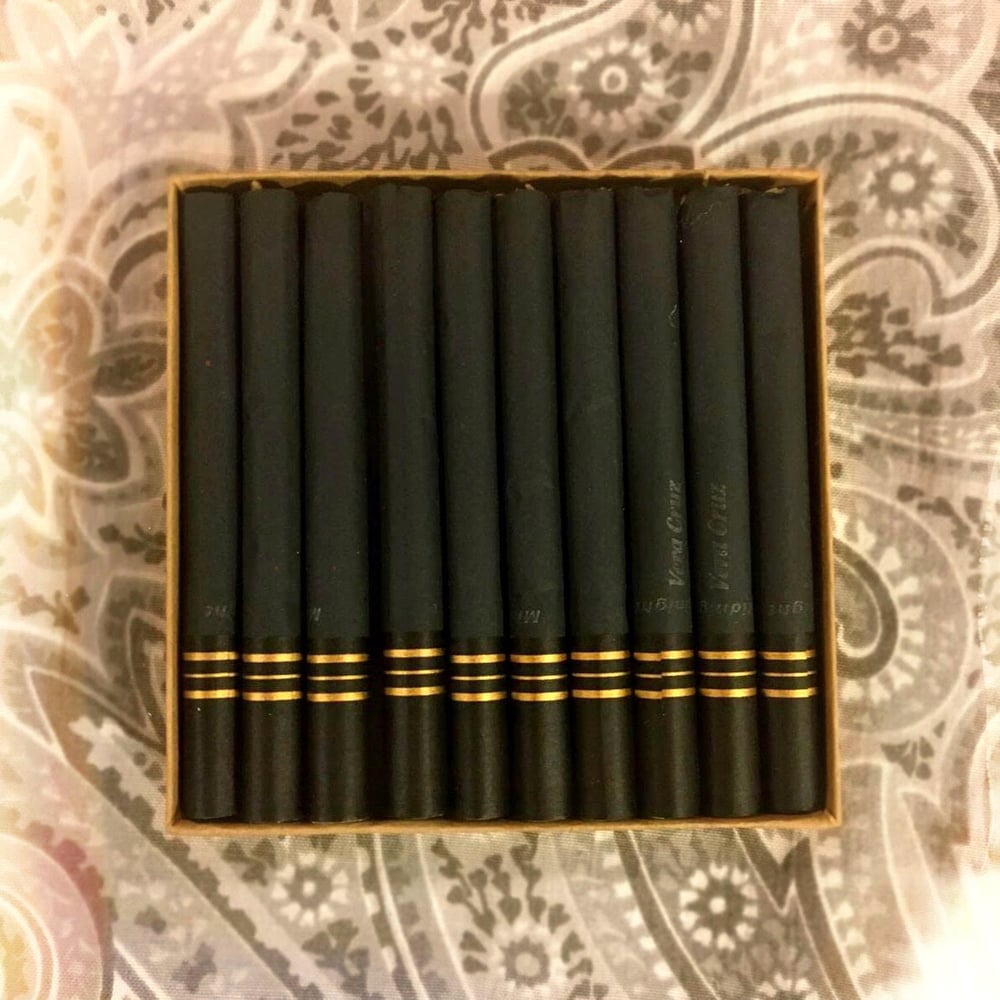 ✨ The Dream Blend is non-tobacco, additive free, & made of completely natural and organic herbs. Mugwort, Mullein and Coltsfoot have been used by different cultures for centuries for their respiratory cleansing properties , as well as aid in transformative and visionary work. ✨
✷ Mugwort gives you the most clear, vivid dreams that you remember every detail of in the morning.
✷ Have allergies, a cough/cold, or have a stuffy nose/throat/lungs? Coltsfoot will clear you right up.
✷ And if you're someone that struggles with anxiety or just needs something to gently calm restless feeling at the end of the day, Mullein will be your rescue.
Important Notes (PLEASE READ!):
✵ Before you purchase or contact us with questions, please check out the FAQs page! This is a one-woman operation and I appreciate when you respect my time.
✵ Once your shipping label has been created you will receive an email from USPS which includes your tracking number.
✵ Please keep in mind that this product is completely HANDMADE and naturally grown from the garden. Therefore, pre-rolls cannot be pumped out and shipped next day as if they were manufactured. Our product is specially created with LOVE.
✵ Garden Fairy Co. is not responsible after proof of shipment.
You must be 18 years or older to purchase this product. This product hasn't been evaluated by the FDA. It is not intended to diagnose, cure or prevent any disease. Consult your doctor before use or if you are on any medications, such as heart medications or diuretics. Do not use if you are pregnant or nursing. Smoking anything may be hazardous to your health. Do your own research to decide if this product is for you.
Share