Energy Smoke Blend
$

23.00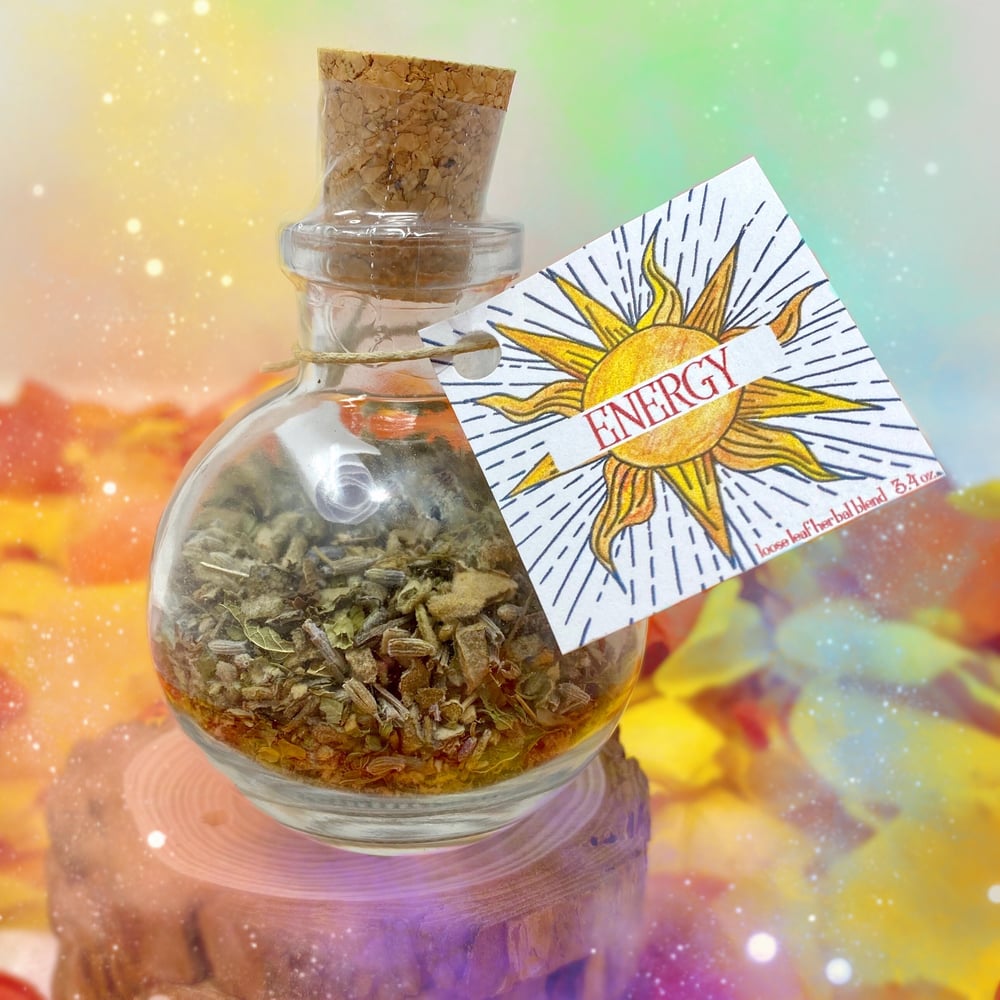 You asked, we answered. Loose leaf smoke blends are here.
We've been working on this blend for a while and we perfected it! Energy Blend is the perfect addition to your morning ritual. It provides a clear, calm, and focused energy. Have a smoke with your morning coffee that will actually administer healing benefits!
*Gotu Kola - prevents depression, aids in memory, provides non-jittery energy
*Lavender - adds a lovely flavor and aroma, balances energy and relaxation for clear focus
*Spearmint - delightful, invigorating flavor
*Mullein - anxiety relief, clears respiratory system
*Damiana - for creative energy
*Non-tobacco, additive and THC free
*USDA Certified Organic herbs
*Reusable bottle.
*Can be consumed in the form of tea, too.
*Comes with a safety seal
*3.4 oz
You must be 18 years or older to purchase this product. This product hasn't been evaluated by the FDA. It is not intended to diagnose, cure or prevent any disease. Consult your doctor before use or if you are on any medications, such as heart medications or diuretics. Do not use if you are pregnant or nursing. Smoking anything may be hazardous to your health. Empower yourself by doing your own research to decide if this product is for you.
Share