Non-CBD Divine Healing Pre-Roll
$

12.00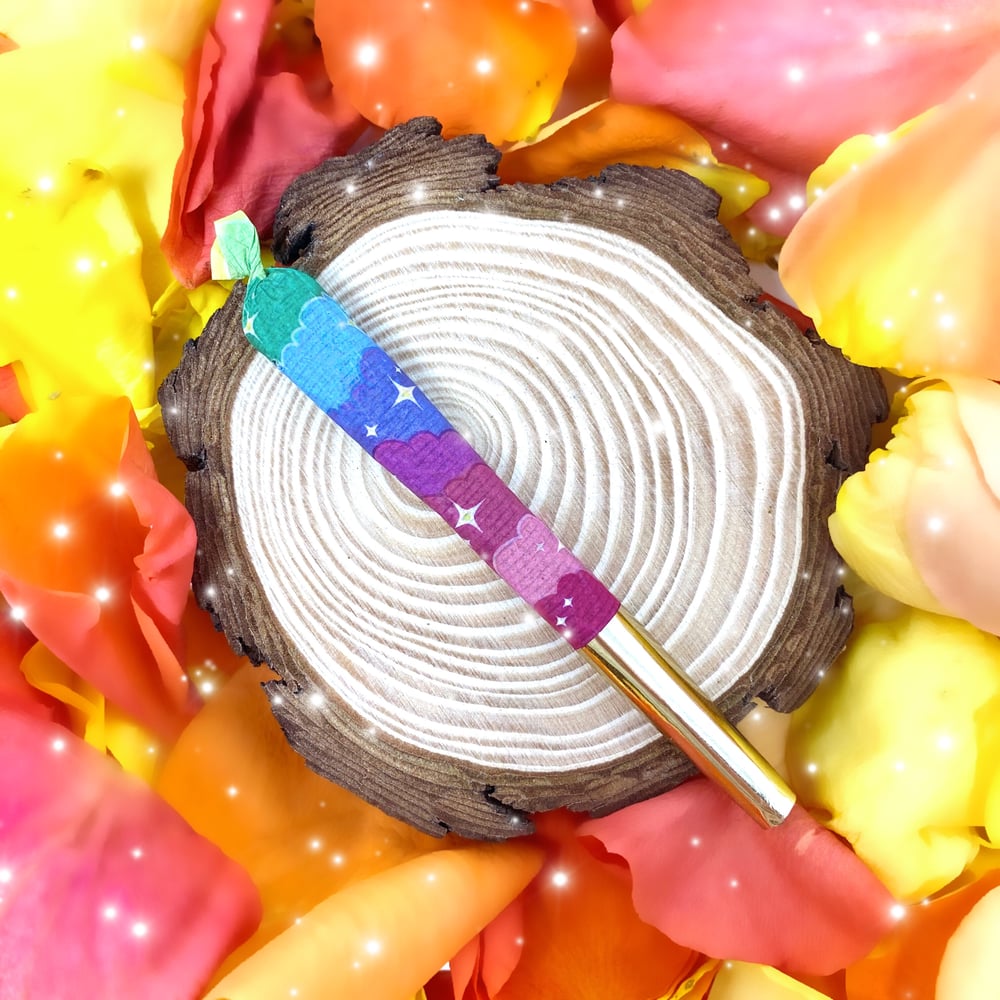 Don't want to purchase our signature Divine Healing Blend loose leaf? We will roll it for you!
There is a very sacred blue flower that the Egyptians highly revered and that Native Americans still use to this day. This flower has long been used to reach higher levels of consciousness. It contains nuciferan (a natural anti-spasmodic) along with aporphine, which will give you feelings of calming euphoria. Enter: Blue Lotus.
Empower yourself by doing your own research to decide if this blend is right for you.
*Blue Lotus - Has historically been used to support a natural sense of well-being, promote sexual desire, helps depression, aids memory, as a sleep aid, treat aches and pains, and promote circulation.
*Klip Dagga - gently calming and euphoric effect. Although less potent, it is used around the world as a substitute for cannabis. Provides mental clarity.
*Rose Petals - adds a lovely flavor, used in ayurvedic practices.
*Sensual Smoke Blend (Damiana, Nettle, Mullein, Coltsfoot, Dandelion, Lobelia) - boosts libido, calms anxiety and relieves pain.
*Calendula - anti-inflammatory, calms muscle spasms, gorgeous color.
*Non-tobacco, additive and THC free
*USDA Certified Organic herbs
You must be 18 years or older to purchase this product. This product hasn't been evaluated by the FDA. It is not intended to diagnose, cure or prevent any disease. For legal reasons that vary state to state, this product is not sold for human consumption. Do not attempt to operate any vehicles or machinery after use. Consult your doctor before use or if you are on any medications, such as heart medications or diuretics. Do not use if you are pregnant or nursing. Smoking anything may be hazardous to your health.
Share