DELTA 8 Vape Cartridges | $45 (Δ8THC)
$

0.01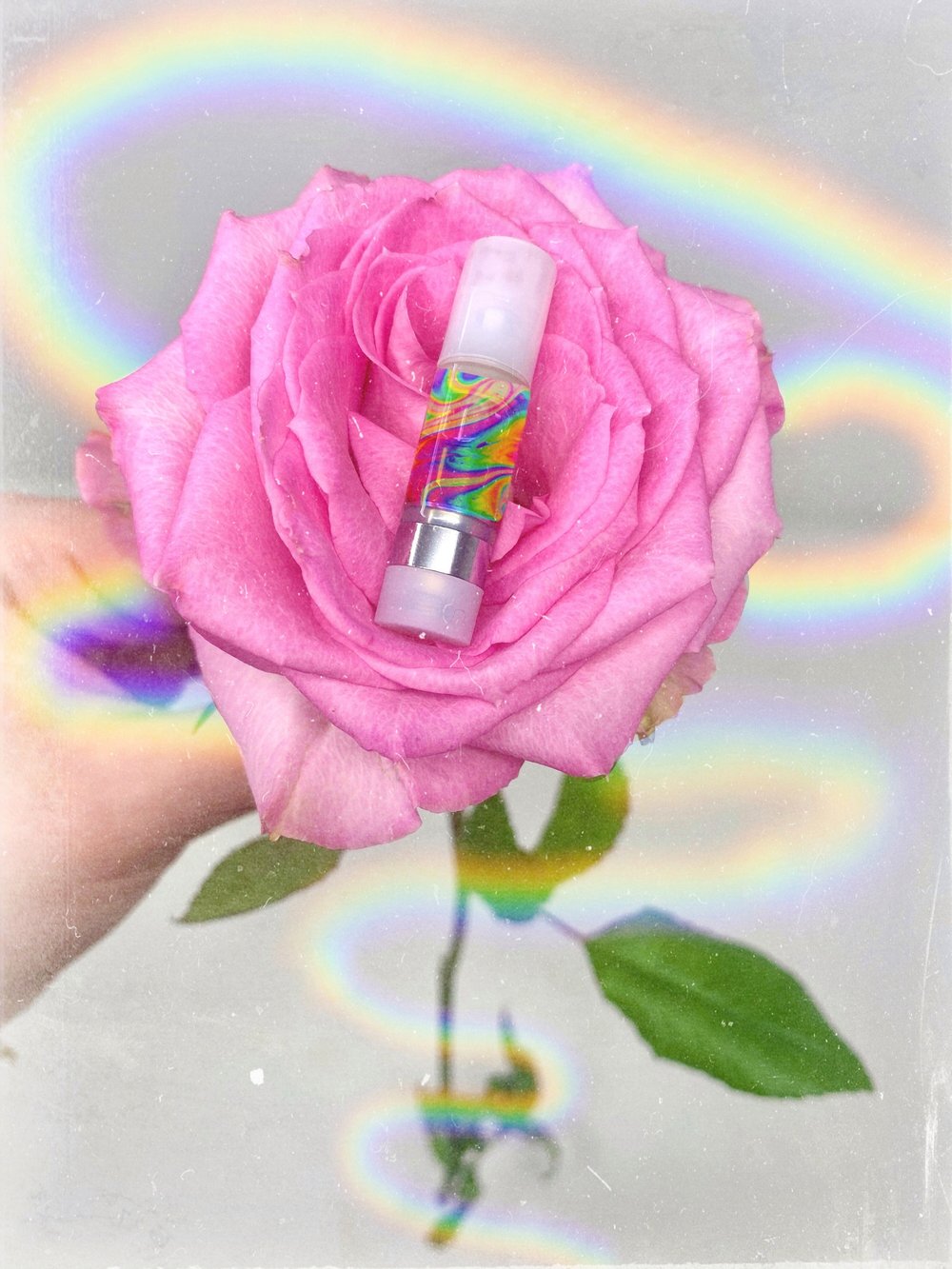 PLEASE READ BEFORE BUYING
We DO NOT SHIP Delta 8 to the following states: ALASKA, ARKANSAS, DELAWARE, IDAHO, IOWA, MISSISSIPPI and MONTANA. If you order this product to one of these states you will be refunded.
𝗪𝗵𝗮𝘁 𝗶𝘀 𝗗𝗲𝗹𝘁𝗮 𝟴 𝗧𝗛𝗖?
D8 THC is among the most common cannabinoids found in Hemp. It has psychoactive effects and unlike CBD, D8 can produce a mild high. You can expect to feel happy, calm, and motivated.
It's only due to advancements in science that extractors have recently been able to isolate D8 from Hemp and use advanced techniques to transform D9 into D8 THC.
* D8 is currently legal in all 50 states. We are unsure how long it will remain legal. Delta 8 THC falls into a grey area, making it United States federally legal under the 2018 Farm Bill.
* D8 CAN show up on a drug test.
* Do not drive or operate machinery after using a D8 vape.
* Full spectrum, high Delta 8 THC, 90% total cannabinoids
* 1 ml liquid in AVD GLASS Smart Pulse™ CARTRIDGE
* Free from contaminants such as vitamin e acetate
* We supply you with test results for transparency!
* Obviously your vape liquid will not be rainbow, it's for artist Garden Fairy effect.
You must be 18 years of age or older to purchase this listing. By viewing this listing, you agree that you are 18+ years of age.
_________________________________________________
(! IMPORTANT !) HOW TO ORDER:
PayPal, our form of payment processing, does not allow the sale of CBD. Therefore, this listing is only to collect your mailing information, not your payment.
1. Add this listing and anything else you want to your cart.
2. Check out on our website. Checking out on our website will give us your shipping information and shipping payment.
3. Pay for your CBD product
$45
through Venmo (@darbsbrown) or click https://venmo.com/code?user_id=2021913811484672917
OR
Cashapp ($gardenfairyco) or click https://cash.app/$gardenfairyco
In the notes, include your FIRST AND LAST NAME so I know who it is from.
4. Receive your CBD product(s) in the mail.
_________________________________________________
Not intended to diagnose, treat, cure, or prevent any diseases, conditions, or any other ailment.
Share