Complimentary to Cannabis Blend
$

21.00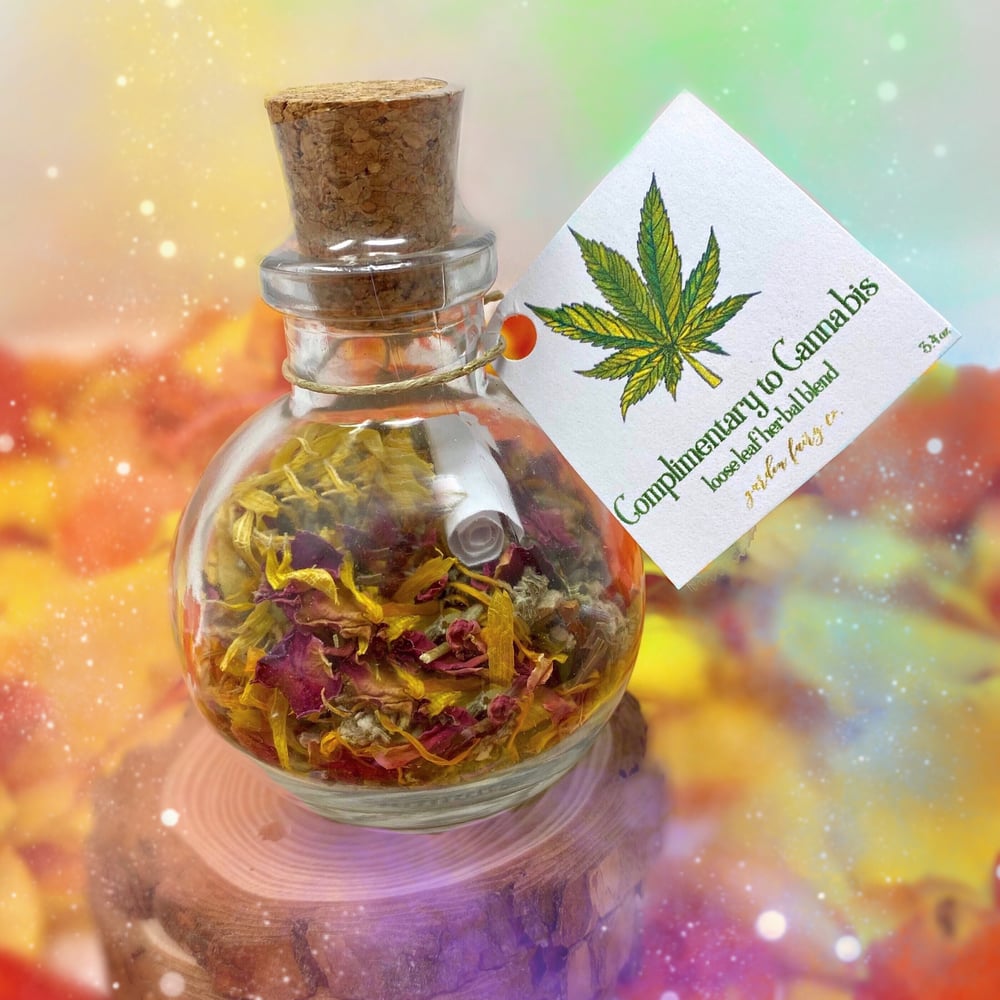 So you like to smoke the devil's lettuce, huh? What if I told you that there's a way to take your cannabis smoking experience to the next level? Just like cannabis, different herbs and flowers have their own unique flavor profiles, aromas and healing benefits.
*Passionflower - to calm anxiety and promote sleep. Helpful for insomniacs.
*Sensual Smoke Blend (Damiana, Nettle, Mullein, Coltsfoot, Dandelion, Lobelia) - boosts libido, calms anxiety and reliefs pain.
*Rose Petals - adds a lovely flavor, used in ayurvedic practices.
*Lavender - adds a lovely flavor and aroma.
*Calendula - anti-inflammatory, calms muscle spasms, gorgeous color.
Directions: Simply add a bit of this blend to your cannabis and grind all of the ingredients together. Light up and enjoy!
*One bottle will last you a while! You only need a pinch at a time.
*Non-tobacco, additive and THC free
*USDA Certified Organic herbs
*Reusable bottle.
*Can be consumed in the form of tea, too.
*Comes with a safety seal
*3.4 oz
You must be 18 years or older to purchase this product. This product hasn't been evaluated by the FDA. It is not intended to diagnose, cure or prevent any disease. Consult your doctor before use or if you are on any medications, such as heart medications or diuretics. Do not use if you are pregnant or nursing. Smoking anything may be hazardous to your health. You should not operate heavy machinery after smoking cannabis or this blend. Empower yourself by doing your own research to decide if this product is for you.
Share