CBD:CBG Flower Nectar Tincture | $40-$125
$

0.01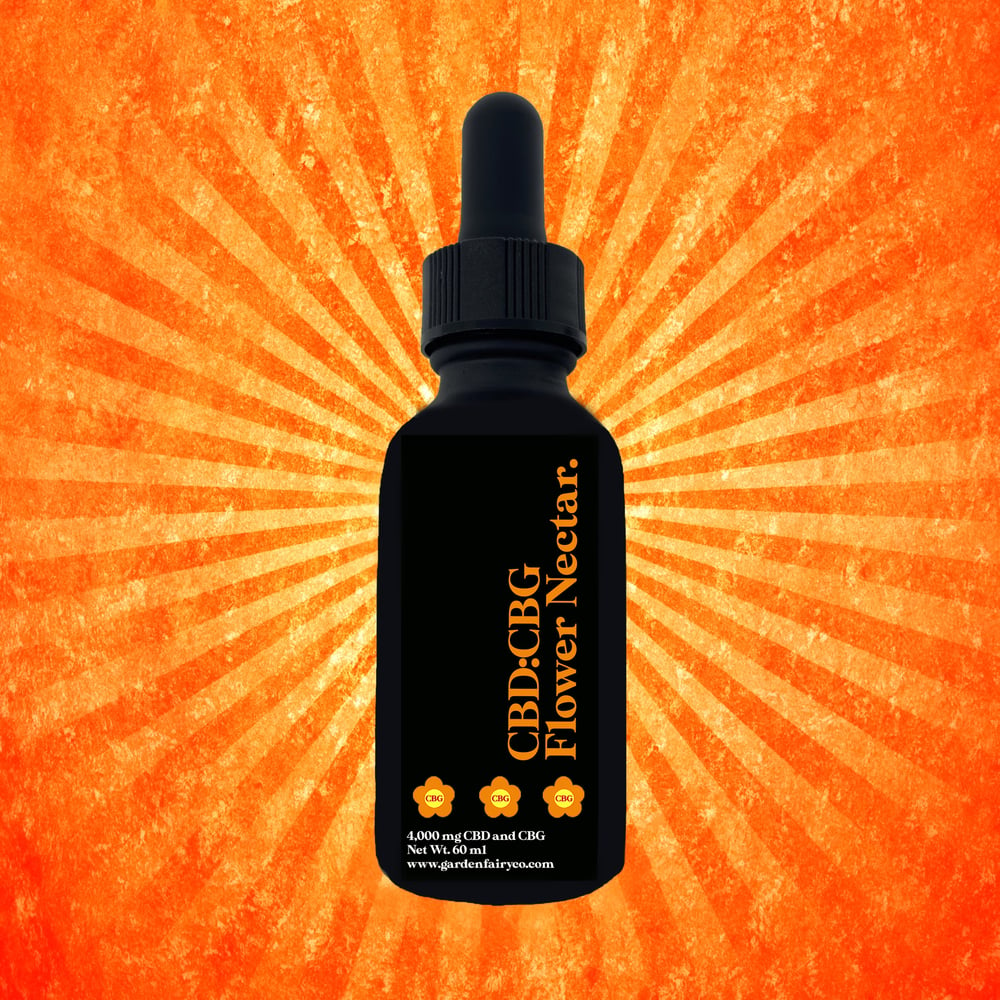 𝐘𝐎𝐔 𝐌𝐔𝐒𝐓 𝐑𝐄𝐀𝐃 𝐈𝐍𝐒𝐓𝐑𝐔𝐂𝐓𝐈𝐎𝐍𝐒 𝐎𝐍 𝐇𝐎𝐖 𝐓𝐎 𝐎𝐑𝐃𝐄𝐑 𝐓𝐎 𝐑𝐄𝐂𝐄𝐈𝐕𝐄 𝐓𝐇𝐄 𝐏𝐑𝐎𝐃𝐔𝐂𝐓. 𝐓𝐇𝐈𝐒 𝐏𝐑𝐎𝐃𝐔𝐂𝐓 𝐈𝐒 𝐍𝐎𝐓 𝟏 𝐂𝐄𝐍𝐓.
_________________________________________________
(! IMPORTANT !) HOW TO ORDER:
PayPal, our form of payment processing, does not allow the sale of CBD. Therefore, this listing is only to collect your mailing information, not your payment.
1. Add this listing and anything else you want to your cart.
2. Check out on our website. Checking out on our website will give us your shipping information and shipping payment.
3. Pay for your CBD
𝟏𝟓 𝐦𝐥, 1,000 mg CBD:CBG for $40 (small size)
𝟔𝟎 𝐦𝐥, 4,000 mg CBD:CBG for $125 (Xtra large, cost efficient size)
through Venmo (@darbsbrown) or click https://venmo.com/code?user_id=2021913811484672917
In the notes, include your FIRST AND LAST NAME so I know who it is from.
4. Receive your CBD product(s) in the mail.
_________________________________________________
Garden Fairy CBD is happy to announce the arrive of our CBD:CBG Flower Nectar Tincture. Unlike your average CBD tincture, our top-shelf CBD:CBG Flower Nectar Tincture has an even wider variety of benefits and provides longer lasting benefits. Research has shown that our CBD:CBG Flower Nectar can:
✨aid in symptoms of depression, anxiety, PTSD and OCD
✨relieve pain
✨help with energy and focus
✨stimulate growth of new brain cells
✨lower blood pressure
✨promote bone growth and healing
✨provide nausea relief
✨assist with withdrawal cravings
,✨inhibit and reduce tumor growth and metastasis
✨and more!
"I've heard of CBD, but what is CBG?"
CBG is cutting edge and respectively rare in the CBD sector. It is found in levels of <1% in most hemp plants. Did you know that there are 120 known naturally occurring cannabinoids in the hemp plant, all with different healing benefits? CBG is the stem cell of all cannabinoids, otherwise known as the "mother of all cannabinoids." It's just as important as CBD and so it is only natural that we created a formula with high levels of both!
Experience our Flower Nectar that is:
✨a hand-crafted formula
✨sustainably and organically grown
✨3rd party lab tested
✨Oregon grown
✨Vegan
✨ Non-GMO
✨ Sugar-free
✨Alcohol-free
You must be 18 years of age or older to purchase this listing. By viewing this listing, you agree that you are 18+ years of age. USA only.
Share