Aura Cleansers | Sacred Pre-Rolls To Cleanse Your Energy Field
$

18.00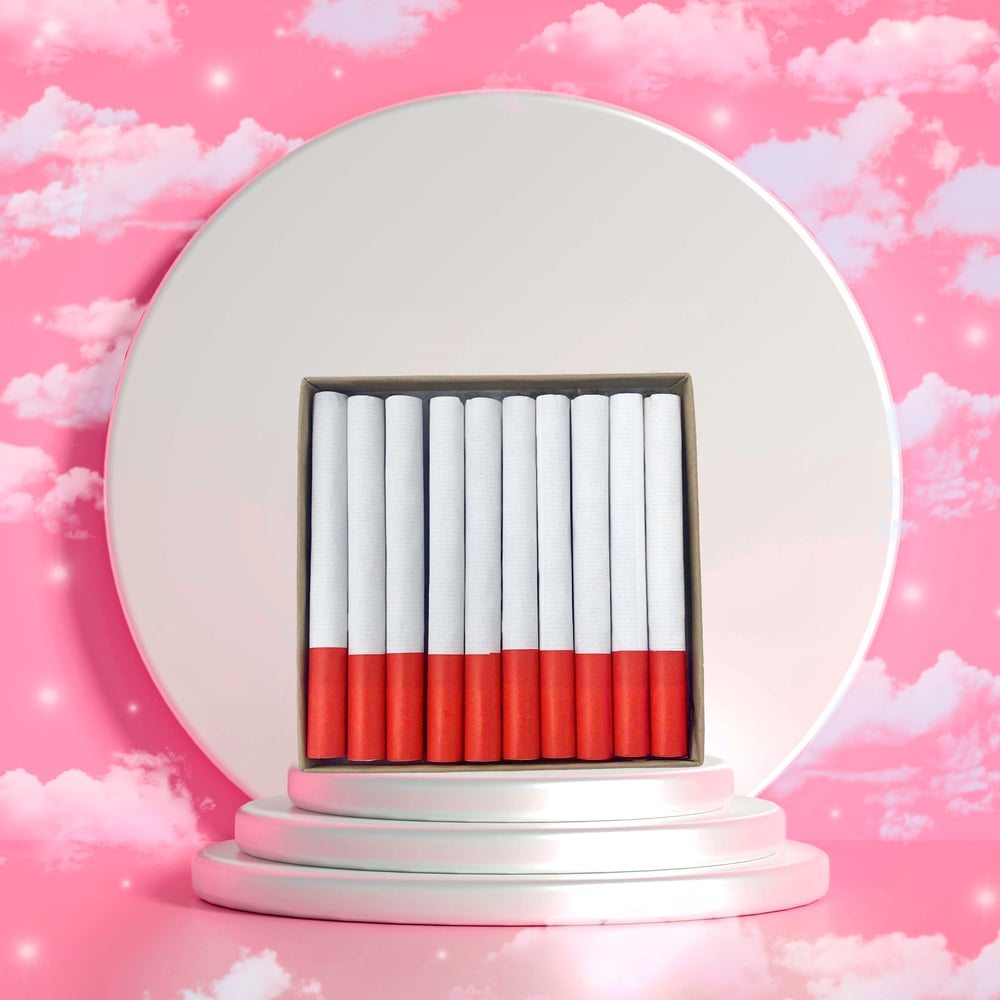 𝗙𝗟𝗔𝗩𝗢𝗥: 𝗚𝗔𝗥𝗗𝗘𝗡 𝗦𝗧𝗥𝗔𝗪𝗕𝗘𝗥𝗥𝗬 | CLEANSE YOUR OWN AURIC FIELD + THE ENERGY OF YOUR HOME | 100% ORGANIC HERBS| BALANCED BLEND | GROUNDING | COMES WITH CRYSTAL CONFETTI FOR PROTECTION
You may be familiar with the practice of "smoke cleansing" or as indigenous people practice, "smudging." Did you know that you can smoke many of the herbs that are commonly used to cleanse a space? We masterfully handcrafted this herbal blend to be balanced and delightful to smoke while delivering metaphysical benefits.
Smoke cleansing is beneficial if you want to dispel negative energy, rid yourself of psychic debris and thereby produce an uplifted mood, cleanse specific objects, or strengthen your intuition. We want you to have a bright and happy aura. ☺
DIRECTIONS: Simply smoke at your leisure. Inhaling the smoke will cleanse and revive your body's energy field and exhaling the smoke will cleanse the energy of your home.
As always, Garden Fairy Co. herbal pre-rolls are non-tobacco, additive free, and are made of completely natural and organic herbs. ✨
Ingredients and benefits
✶ Red raspberry leaf - relaxing + pain relief + energy cleansing
✶ Mullein - anxiety relief + encourages expectoration (respiratory system) + soothes throat
✶ Damiana - pain relief + mild diuretic
✶ Mugwort - colorful, vivid dreams + connection to the astral plane through smoke cleansing + menstrual support
✶ Chamomile flower - lovely flavor + aura cleansing for increased energy
✶ Wormwood - anxiety relief + aphrodisiac
✶ Rose - lovely flavor + energy cleansing to open the heart space
✶ Rosemary - lovely flavor + gain wisdom and expansion through smoke cleansing
Disclaimer
You must be 18 years or older to purchase this product. By purchasing this product you submit that you are over the age of 18. This product hasn't been evaluated by the FDA. It is not intended to diagnose, cure or prevent any disease. Consult your doctor before use or if you are on any medications, such as heart medications or diuretics. Do not use if you are pregnant or nursing. Smoking anything may be hazardous to your health. Do your own research to decide if this product is for you. Garden Fairy Co. is not responsible after proof of shipment. This variety of Garden Fairy Co. herbal pre-rolls is flavor enhanced using all natural flavors within filters.
Share