200 mg CBD Anxiety Support Herbal Pre-Roll | $21-$36
$

0.01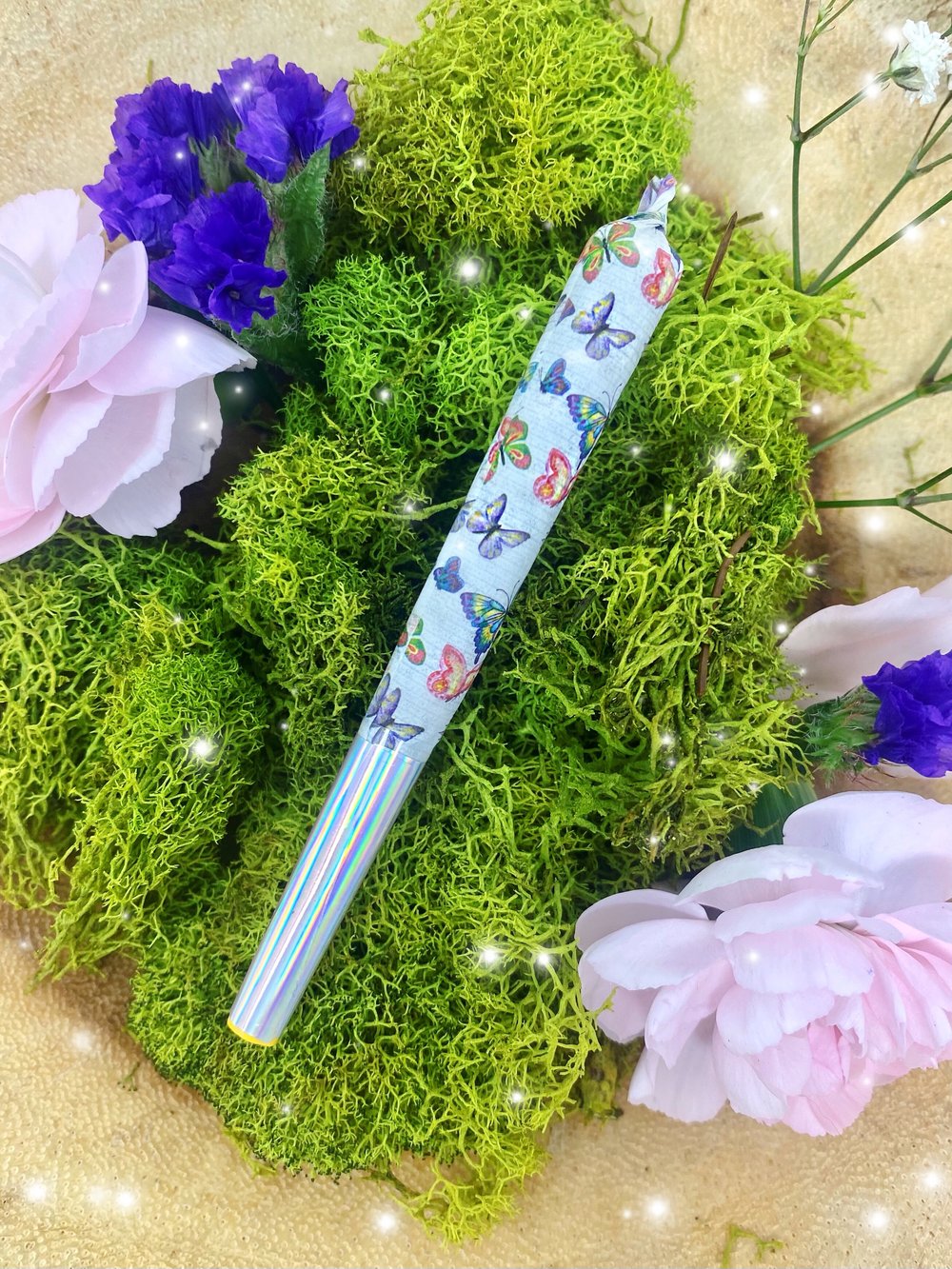 DO NOT ORDER THIS UNLESS YOU READ THE FULL DESCRIPTION.
You must be 18 years of age or older to purchase this listing. By viewing this listing, you agree that you are 18+ years of age.
_________________________________________________
(! IMPORTANT !) HOW TO ORDER:
PayPal, our form of payment processing, does not allow the sale of CBD. Therefore, this listing is only to collect your mailing information, not your payment.
1. Add this listing and anything else you want to your cart.
2. Check out on our website. Checking out on our website will give us your shipping information and shipping payment.
3. Pay for your CBD pre-rolls through Venmo (@darbsbrown) . In the notes, include your FIRST AND LAST NAME so I know who it is from.
1 Pre-Roll: $21
2 Pre-Rolls: $36
4. Receive your CBD pre-rolls in the mail.
_________________________________________________
Ahhh, yes. CBD, a literal godsend, is here. 200 mg is quite powerful! Our already relaxing herbal blend that you know and love + CBD isolate makes for a powerful, beautiful, relaxing experience.
✶ Marshmallow Leaf - contains ephedrine, a natural "pick-me-up" + reduces stress
✶ Mullein - anxiety relief + encourages expectoration (respiratory system) + soothes throat
✶ California Poppy - soothes minor aches and pains + can be used to treat insomnia + anti-inflammatory
✶ Skullcap - anxiety relief by binding to GABA receptor + uplifts mood + does not produce negative side effects on energy or cognition
✶ Motherwort - calms the overactive mind + opens heart space
✶ Passionflower - relief of anxiety and restlessness + improves sleep quality
✶ Lemon Balm - relieves headaches + delightful flavor
✶ Lavender - adds a floral, sweet flavor + sleep inducing
Unlike other CBD pre-rolls on the market, we want you to know EXACTLY what you are smoking. No ifs, ands, or buts.
✩ 99% Pure CBD Isolate - derived entirely from organic, pesticide free, Oregon grown hemp.
*Legal to ship within US under US Farm Act
*Handmade, as always
*No additives or chemicals
*<.3% THC
*Completely non-psychoactive (meaning it won't make you feel high!)
*Will not show up on a drug test
*Ultra thin and slow burning wraps that are made from natural, eco-friendly palm pulp rolling paper. We use natural coloring made from edible, tasteless hempseed and soy oils with natural pigments.
Garden Fairy Co. strives to provide herbal healing alternatives organically, affordably, and of high quality. It is our belief that everyone should have access to holistic remedies, which is why we've priced this product as low as possible with the highest possible quality. Quality beats quantity in our book.
This product is only available for customers within the US.
Have questions about CBD? Check out our CBD FAQs highlight on Instagram! @gardenfairyco
Disclaimer: This product is not for use by or sale to persons under the age of 18. It should not be used if you are pregnant or nursing. Consult with a physician before use if you have a serious medical condition or use prescription medications. A Doctor's advice should be sought before using this and any supplemental dietary product. These statements have not been evaluated by the FDA. This product is not intended to diagnose, treat, cure or prevent any disease. Void Where Prohibited By Law. PAYPAL ASSUMES NO LIABILITY FOR THE SALE OF THIS CBD AS THEY ARE NOT PROCESSING THE PAYMENT FOR IT.
Share