THE WONDER BOX | Value of $152
$

48.48 Sold Out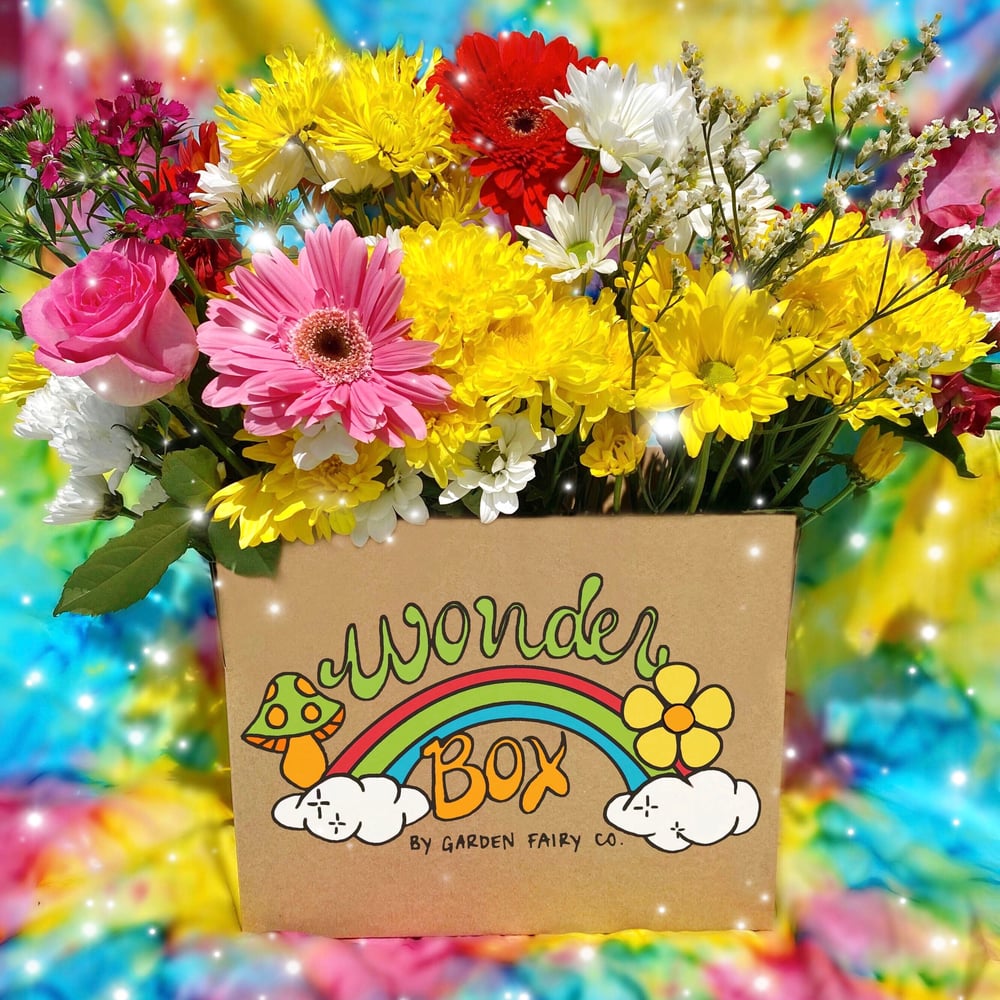 Introducing 𝐓𝐡𝐞 𝐖𝐨𝐧𝐝𝐞𝐫 𝐁𝐨𝐱, a spectacular high-value, low-cost Garden Fairy Co. mystery box that you won't want to miss. A few months ago we started selling GFC starter kits via Instagram story, and every time they would sell out in minutes. We wanted everyone to have a chance at these deluxe, must-have collections, 𝐬𝐨 𝐡𝐞𝐫𝐞'𝐬 𝐲𝐨𝐮𝐫 𝐨𝐩𝐩𝐨𝐫𝐭𝐮𝐧𝐢𝐭𝐲!
The Wonder Box is not a subscription service, it's an exclusive one-time membership experience. No need for cancellations or subscription hassle, just buy when you feel called to.
𝐁𝐞𝐜𝐨𝐦𝐞 𝐚 𝐜𝐞𝐫𝐭𝐢𝐟𝐢𝐞𝐝 𝐆𝐚𝐫𝐝𝐞𝐧 𝐅𝐚𝐢𝐫𝐲! Purchase this listing and you will receive 9 to 11 ethereal mystery items, 90% of which have never been seen before and are exclusive to The Wonder Box. The must-have items are herbalism, holistic healing, self-care, metaphysical, spirituality, and new age themed.
Sssshhhh. We want to keep most of The Wonder Box products a secret surprise-gift-to-buy-yourself, but here are a few hints of what The Wonder Box contains:
❋ 9 to 11 products you will LOVE
❋ An unreleased pack of pre-rolls - new blend, new look
❋ A can of Olipop: a healthy, delicious sparkling tonic made with botanicals and prebiotics (Ginger Lemon, Strawberry Vanilla, Root Beer, or Vintage Cola)
❋ An item that will unite all of us Garden Fairies ♥
❋ A special intuitive message from Darby
❋ Surprises, surprises, surprises
❋ A set of super secret codes for future orders, accessible only to Garden Fairy members
❋ FREE SHIPPING + guaranteed ship date
❋ And more!
𝐆𝐅𝐂 𝐌𝐄𝐌𝐁𝐄𝐑𝐒𝐇𝐈𝐏 - 𝐖𝐡𝐚𝐭 𝐝𝐨𝐞𝐬 𝐢𝐭 𝐦𝐞𝐚𝐧 𝐭𝐨 𝐛𝐞 𝐚 𝐆𝐚𝐫𝐝𝐞𝐧 𝐅𝐚𝐢𝐫𝐲?
Joy. Peace. Pleasure. Bliss. Love. Unity. These are words that Garden Fairies seek. Garden Fairies embody the connection of loving kindness + fiercely strong women (and men, and non-binary people!). They're cunning and curious, open-minded, are ever evolving and stand up for what's right, always. A Garden Fairy's spirit is bright and they desire a deep connection and peace with oneself and others. They've always felt a connection to nature and have a heart of gratitude. The GFC membership is a community of light beings dedicated to blossoming into the most badass, kind, and dazzling versions of themselves.
All boxes start shipping May 30, tracking will be sent to your email. Discount codes may not be used on this product. This product can be shipped internationally but shipping fees apply (for international customers only). Vegan and cruelty free, always. Packaging may vary.
Share