Botanical Magic Wand
$

8.00 On Sale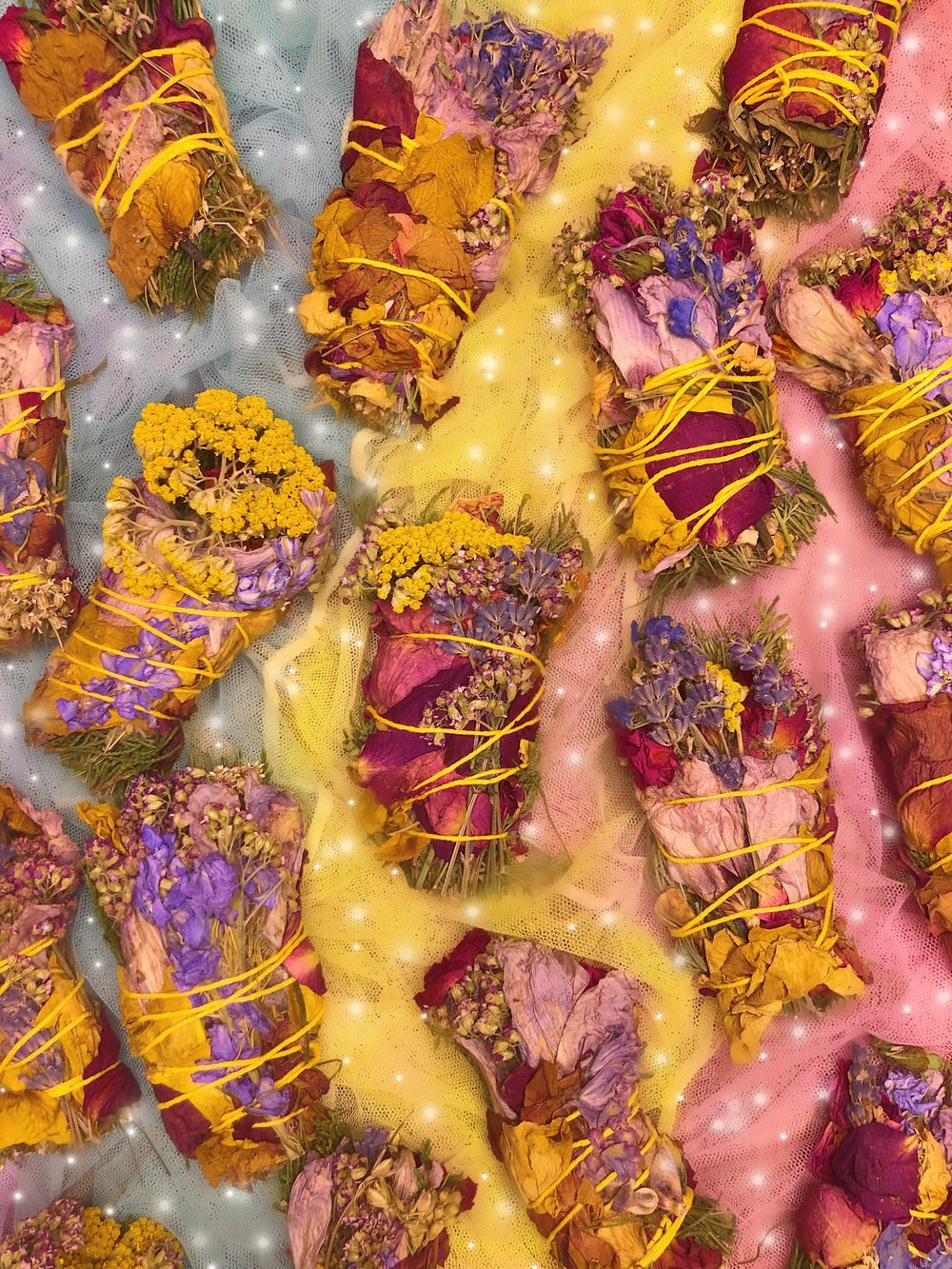 Our Botanical Magic Smoke Cleansing Wands are all natural and homegrown. They are the best way to cleanse a people, a person, or space.
Your wands may be used in place of incense for meditation or as a smoky bug repellent during time outdoors. Burn to carry your prayers, for healing, to cleanse and purify your sacred space, and to sanctify and to sweeten the energy in your home or workplace.
Intuitively picked for YOUR needs.
Smoke cleanse when
☼ You've had a long day
☼ After an intense argument
☼ When guests arrive or leave
☼ Before meditation
☼ If you're feeling upset or confused or low-energy
☼ When you move into a new house or apartment
☼ If you start a new career
☼ Any life milestone
Instructions: Carefully light one end using a small flame. Allow end to burn for a few seconds, then quickly blow out flame. Place smoking stick on fire safe surface - e.g. metal or clay bowl, shell, crystal agate dish. Keep a small dish or cup of water nearby for quick distinguishing.
CAUTION: Use with extreme caution. Do not leave burning or smoldering stick unattended. Keep out of reach of children.
Approx. 4" length
¤´¨)
¸.·´¸.·*´¨) ¸.·*¨)
(¸.·´ (¸.·`¤ Happy Healing & Happy Dreaming.
Share